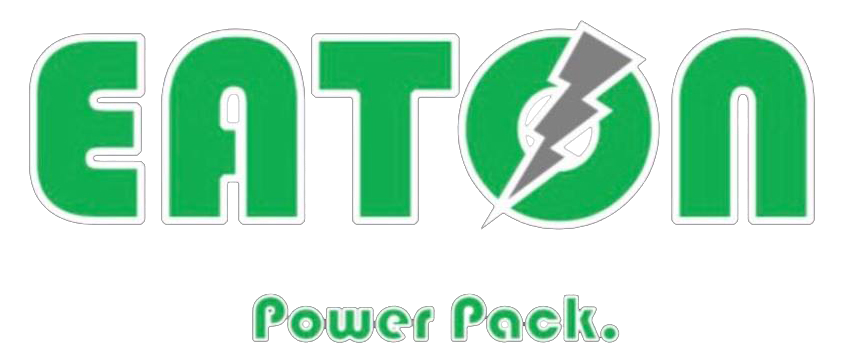 The Eaton Power Pack 450™
The Power Pack 450 is the most veratile power pack of the Eaton Power Pack line. Intended for camping, tailgating, and emergency backup. All Eaton Power Packs are designed and hand-built by Eaton Power Packs CEO Josh Eaton and his team, making Eaton Power Packs reliable sources of power that can even be charged via solar, meaning you will never be without power access with an Eaton Power Pack!
Specifications
24 Amp Hours
450 Watts of AC Power
2 AC Outlets
2 USB Ports (for charging mobile devices)
12 Volt AUX Port
Digital Smart Reader
2 Safety Vents
Replaceable Fuse
Optional 15 Watt Solar Panel (not included)
Price: $499.99
Free shipping on all orders!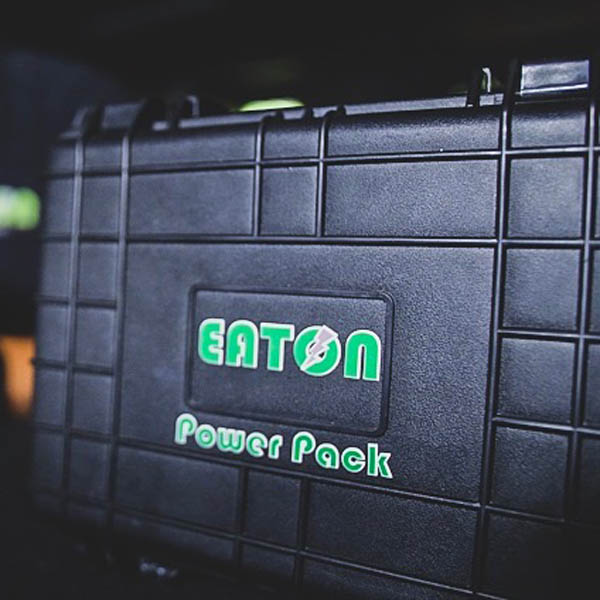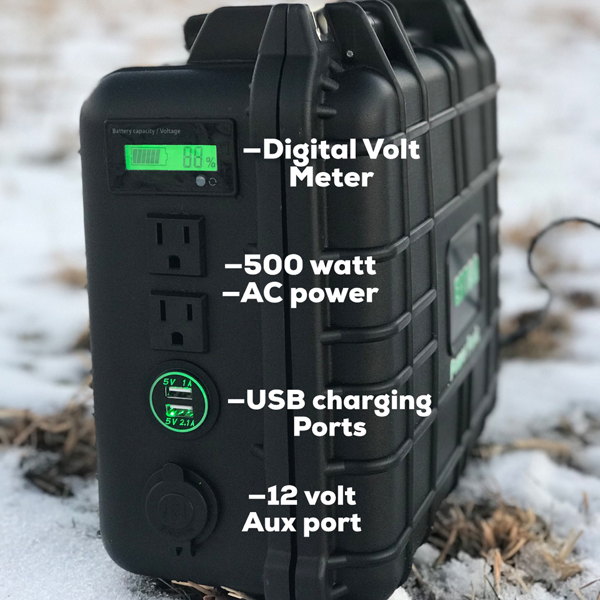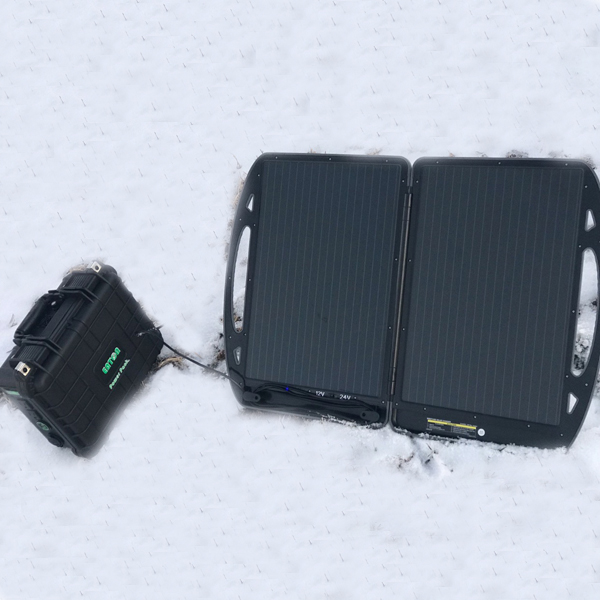 Eaton Power Packs is not responsible for accidents that occur due to misuse, unreasonable use, or failure to abide by instructions. Be sure to read and follow usage directions and safety warnings before using your Eaton Power Pack.